Is it possible to disable the jarring jumpiness when you use the arrow key to scroll the cursor past an image and markdown gets shown?
For example, in the video below:
Logseq on the left, jarring jumpiness when cursor on image jumps to markdown
Workflowy on right, when cursor is on image, not jarring jumpiness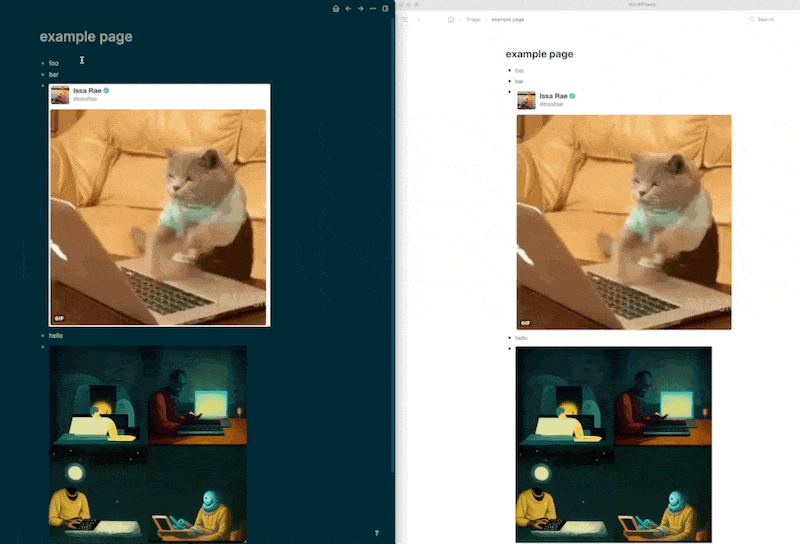 Is this behavior I can change through config?
If not, is this something I can change through plugins?