Hi there, i am new to advanced queries in Logseq.
I found your hint for queries in namespaces and tried to apply it to my own example, but get no results.
This is my example. I try to get a query that shows the two tasks in the sub-pages of the namespace.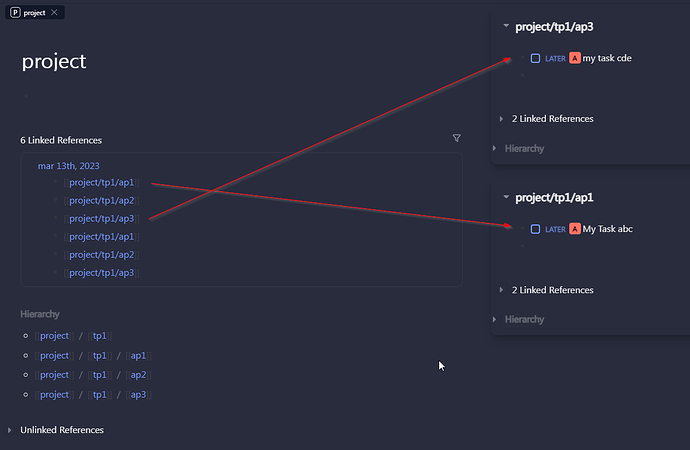 This is my query. I only changed the String "TODO" to "LATER".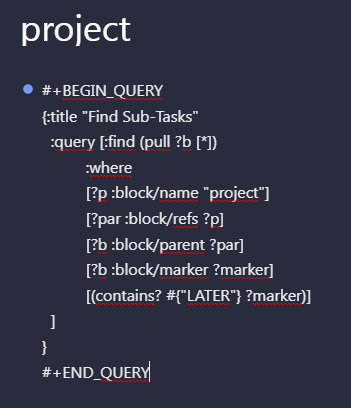 Can you give me an advice, what I am missing?
Thanks in advance.