I'm new to Logseq and trying to install and set up iCloud sync my iPhone 11 and Macbook. On the iPhone app, I don't see an option to use iCloud.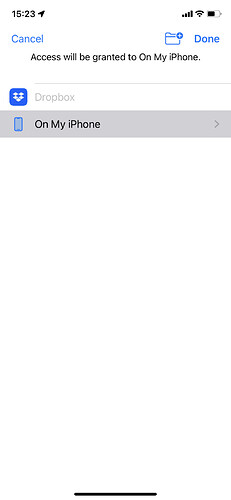 Instead I see "Dropbox" (grayed out) and "On my phone". I think when I first launched the iPhone app, it asked me whether I wanted to use iCloud or local. I mistakenly chose local. But now no amount of uninstalling / reinstalling the iPhone app or rebooting my iPhone gives me that option again.
When I look at my iCloud storage I see that a new folder has been created at the root level called Logseq. But it's empty, and I don't know how to tell the app to access it.
Can anyone help?