Here's a shortcut that lets you select (today's) calendar events and adds them to the Logseq journal page. Tested only on MacOS, but should work fine in iOS.
Demo: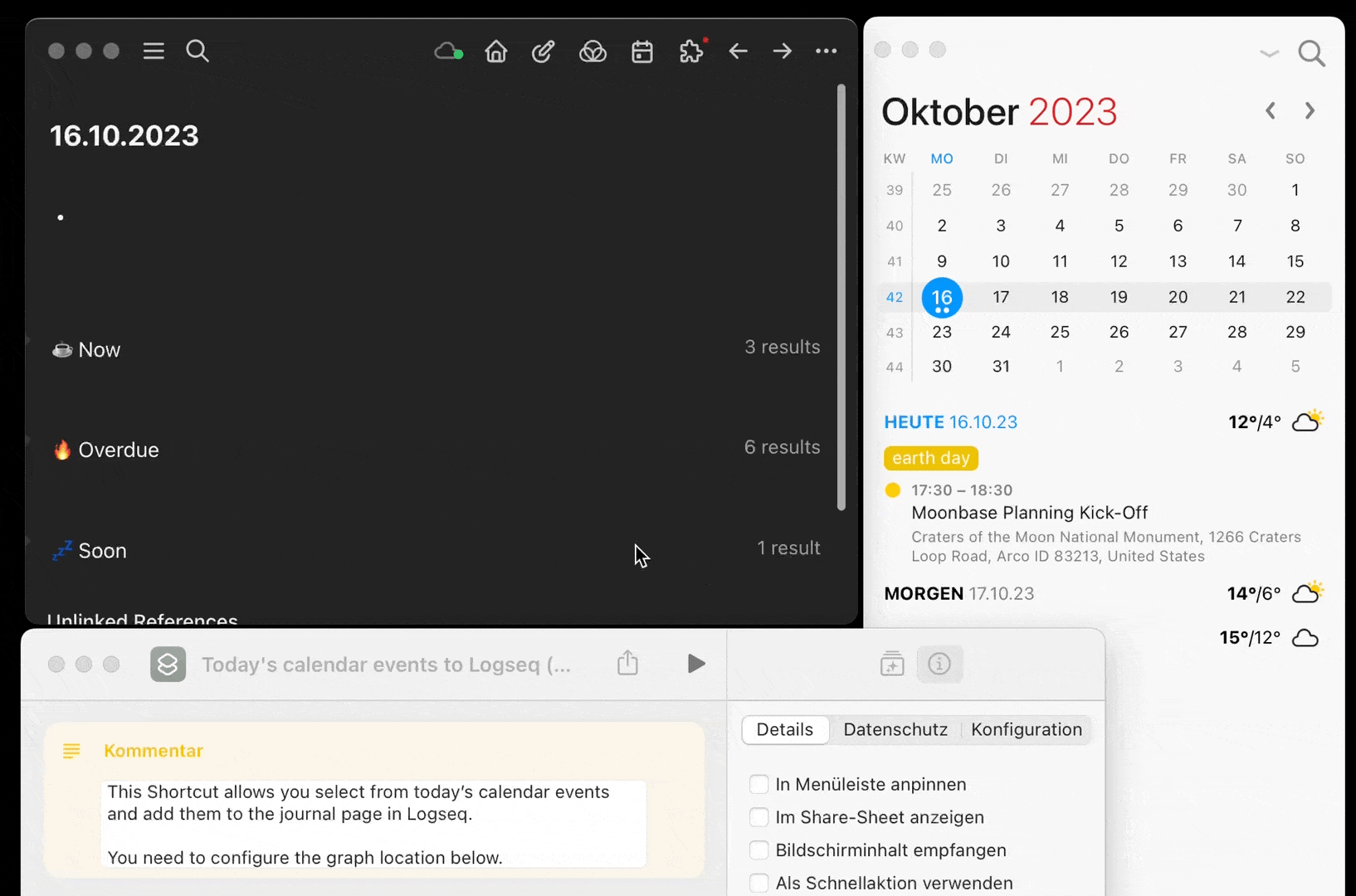 Get the shortcut here: Shortcuts
Note: this is not a sync, and it only gets today's events. There is also the agenda plugin with much more options, but i did not want to make my calendars public.