Hi All,
I have a meeting template (block) where i can add the name of the person i have meeting with or the name of the project (always page).
I would like to have a query automatic to retrieve all the block with the tag follow up.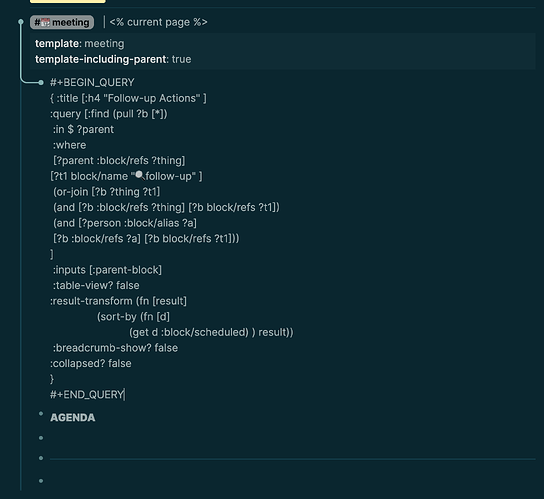 I use this query, but it is not working, any idea?
thanks
Fede