As user
I want to see the warning message in case I update theme/plugin, but it was deleted from GitHub
So that I would be aware that this theme/plugin is no longer supported
When I click on Check update for theme I receive pop up <theme> It's up to date!
This is positive scenario and it works fine.
But I have theme Nord Theme which looks like deleted https://github.com/nmartin84/logseq-nord
When I click Check update on it - I receive pop up [Checked] <Nord Theme> and then nothing.
For me as user is not obvious that this theme no longer exist in github and has no support.
It would be great to have some error or warning message about it.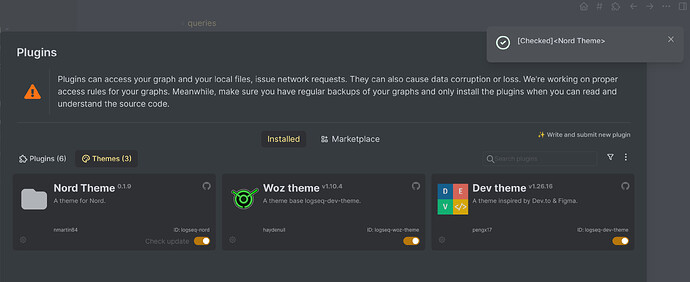 Thank you