Right now, when you type / in Logseq, the command palette shows up beneath it like this: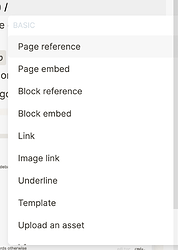 I'd like to have a way to customize that trigger to a different character. Specifically, I want to set it to \, since it's a less commonly used character in day-to-day writing, though I imagine others might want to set it to something else.
Would the team accept a PR that allows users to customize this from the settings panel?