In Roam filters for linked references allow you filter based on page, parent blocks or child blocks. For example, this page: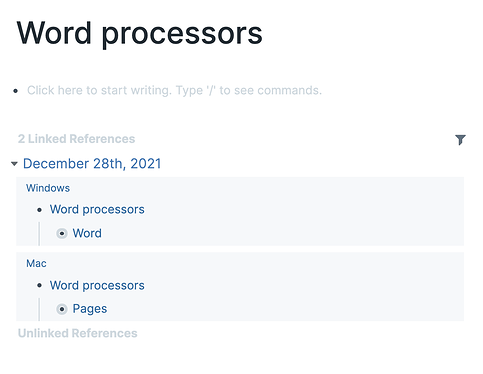 Has the following filters available: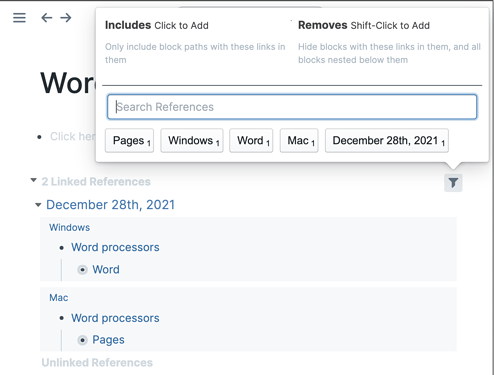 In Logseq an identical page only allows filtering based on children or page: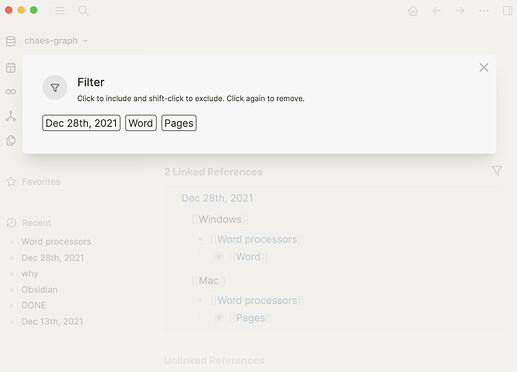 I would like to request that the Roam behaviour be implemented in Logseq. It seems like there are many situations where filtering based on parents would be useful.
For clarity I should add that by filtering based on parent blocks I don't just mean the immediate parent, but rather that a block inherits from all parents up the chain, so filters should be available for all.