Hey guys!
Following @santi, I also published my first logseq theme Forest_night.
The code and instructions can be found here:
https://github.com/zhanghanduo/logseq_forest_theme
The code was almost a clone of Cobra, so thank you santi!
Dark Mode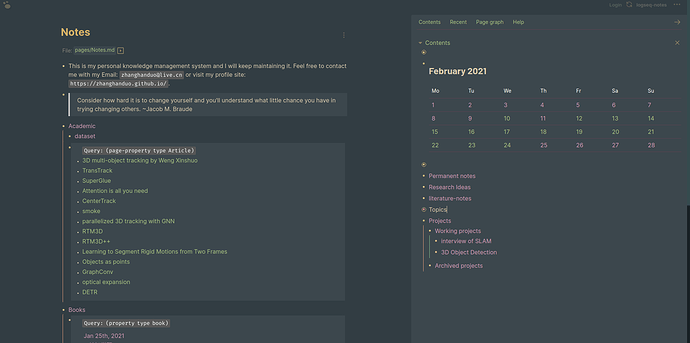 White Mode exactly the same as Cobra.
Credits
Appreciate logseq first, of course.
I know little of CSS so I have to copy all the stuff from Cobra and dark-hpx, and adopt to my favorite color palette.
Thank you Anti and Cannibalox!
Inspriation