Hi,
I'm using git to auto-commit every 60s (no plugins). Whenever I return to the Logseq app after some time, there's a lot of these messages in the right side: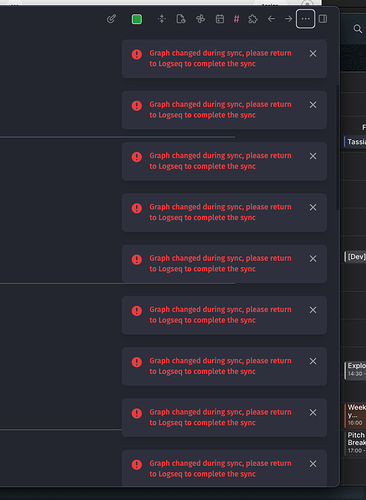 There's so many messages that it's easier to close Logseq and open it again.
Is there a way to disable it or solve it?