I have a love-hate relationship with page- and block-properties. I love them because they are a excellent help in organising my graph. Queries are such an easy way to bring back anything with the right properties asigned.
But they look so messy at the moment. They clutter everything. My example here is a list of poems: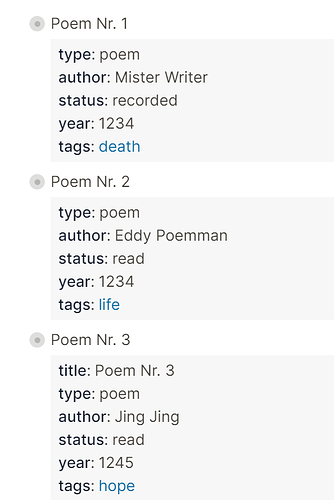 With all that block properties, it really isn´t a list of block after all, it´s a mess. And mind you, these are collapsed blocks. The actual poem isn´t even showing.
I am helping myself with two workarounds at the moment, one being a child block with the same name: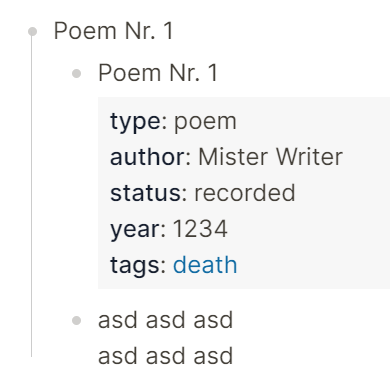 and - mabye the better one - making the properties a child block and adding yet another property "title" to make the query useable.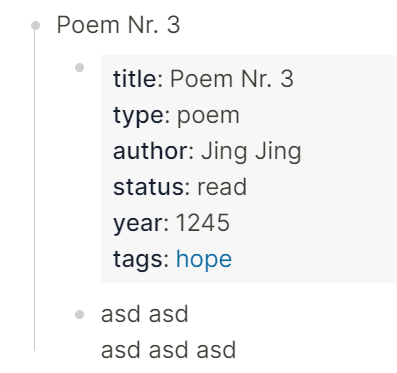 I can not mix the two workarounds of course, because than my query looks something like that:

Hope you get what i am aiming for here. I love the properties, but they can take up a lot of room if they show up even when collapsed. There are some Feature Requests here to hide properties, but they don´t seem to get anywhere.
Greerings and Thank you for your help