Howdy!
I would love to write a plugin (or even submit a PR to logseq) to format a text in a way compatible with WordPress' new block editor.
I imagine this being here: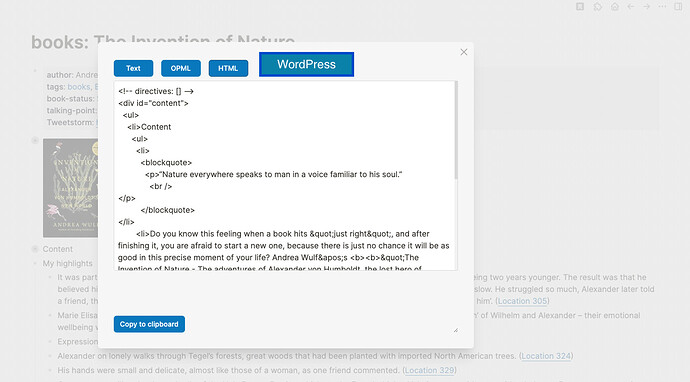 However, I have some trouble navigating the documentation.
Is there a method to hook into that modal, or should I just add another item in the block right-click menu?
Is there a method to get the entire gragh of the descendants of the block, or do I have to write a custom query?
Is there a method exposed for Markdown-> HTML conversion or should I write my own?
I would appreciate pointers to API methods, since I seem to have quite a hassle navigating docs