Using Logseq 0.9.15
I cannot for the life of me figure out how the scheduled recurring tasks work.
I created one yesterday, that should be repeated every week on sunday.
Looks like this: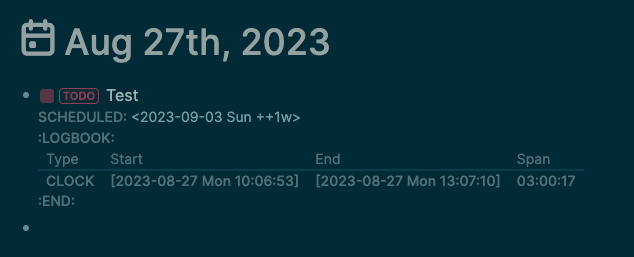 Now, even though I checked it off (as you can see in the logbook) it still looks as TODO, on yesterday.
And on today's journal it shows up on the SCHEDULED AND DEADLINE block

Am I doing something wrong? Is this expected behaviour? How can I get this to not show today, as it should only show for next week?
Seems I needed to modify :scheduled/future-days 1 in config.edn for this. Still wondering about the item remaining TODO on yesterday though.