Hello, is it somehow possible to use advanced queries to get all indirect/transitive links for a page?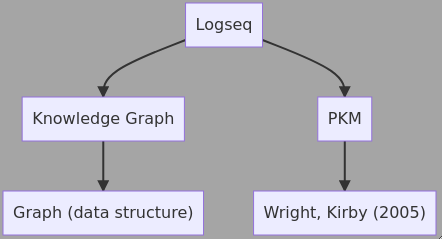 Example content for page "Knowledge Graph":
uses:: [[Graph (datastructure)]]

Query [[Graph (datastructure)]] would return all direct links, Knowledge Graph here. I'd like to have Logseq to be returned as well. As result can grow quickly, some attribute like max depth would be useful to provide.