Greetings,
I'm trying to upgrade from LogSeq 0.6.1 but I"m seeing different behaviour how DOING blocks are displayed in the NOW section.
In 0.6.1, DOING is shown as follows: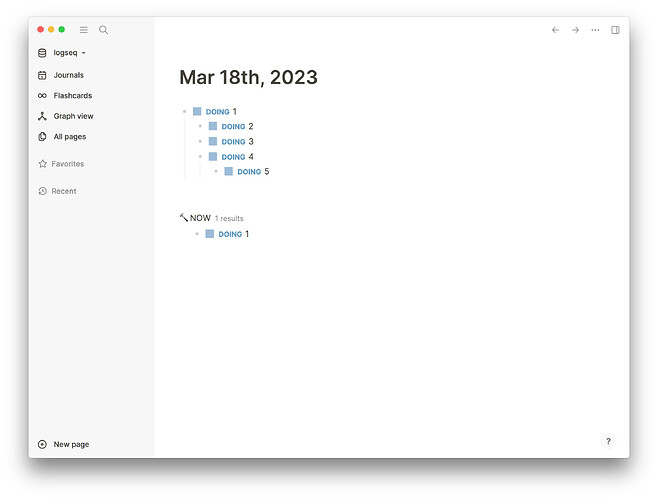 But in LogSeq 0.8.x (I tried 0.8.18 and the nightly on 18th of March 23) the nested DOING blocks are repeated multiple times as follows: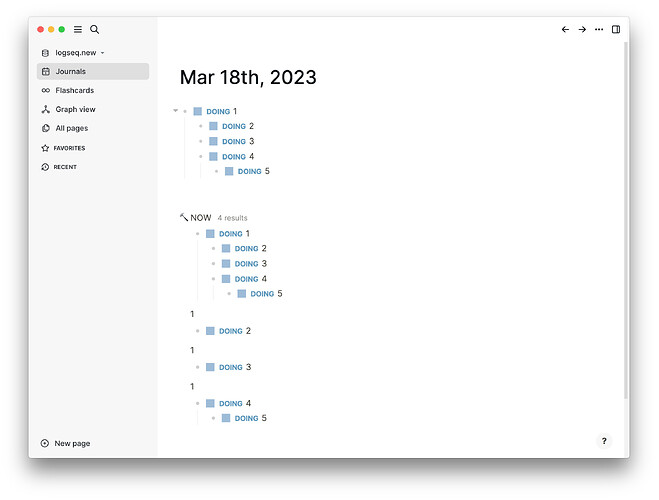 Is there a setting in config.edn I can change to restore the NOW block as it was in version 0.6? Or a setting where only the first Doing 1 and its children are displayed and not the subsequent 1 → DOING2, 1 → DOING 3 etc?
Love LogSeq and super thanks for any help offered.