In Logseq we could add a :result-transform to queries to remove the default group by page.
In many situations this was undesired behaviour, but in others it was exactly what was intended.
In Logseq 0.9.2 this was fixed and the default group by page is now displayed regardless of the use of :result-transform.
This is nice! But it would also be nice to have the option to disable this grouping behaviour for people who were using the :result-transform to remove it.
For example if I have several tasks across pages and I want to sort those tasks in a specific order regardless of what page they are on, this is no longer possible.
I would use :result-transform (fn [result] (sort-by (fn [r] (get r :block/deadline)) result )) for this.
Now it will do the sorting, but on a per page basis.
To illustrate, same query on 2 versions.
From version 0.8.17 on my phone: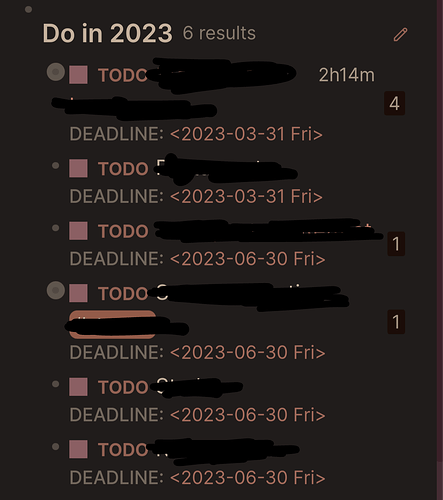 From version 0.9.2 on my pc: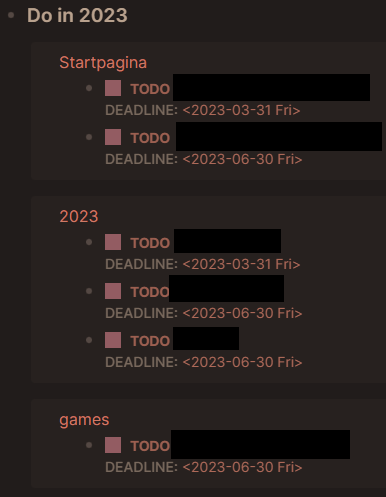 Is such an option now available? Or could it be made available?
Could be an option for the :view clause?
Thanks!