If you have a lot of Link References, the Filters are difficult to navigate: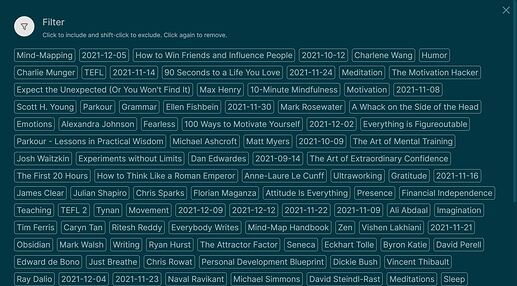 An option to organize the filters would be beautiful.


Possible solution:
There could be a page specifically for organizing Filters. On the page, you'd see all your pages, and you'd be able to create a hierarchical structure for them (so an organizer page for all your pages, like a table of contents). For instance:
Books

The Art of Learning (Josh Waitzkin)

A Whack On the Side of the Head (Roger von Oech)

Mastery (George Leonard)
…



Daily Notes
People
Themes
Books, Daily Notes, People, Themes, in this case, would also be organizer pages.
When you open the Filters, you'd see them as a tree structure, where the organizer pages are collapsible.