Hi all
I really fall in love with Logseq lately and I understand most of it (I think

)
But I have some issues I'd like to adress and hope someone can help me with this:
Logseq automatically creates (I think they're called nodes) in the graph view. The names are: Waiting, C, B, Doing, Later, e.g… Why is that?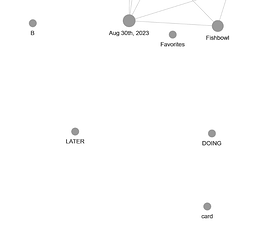 I think this is a topic where has already been in discussion but I didn't see a solution for it: annotations in PDFs creates a hls_filename.pdf page which appears in your graph. I don't like that. Is it possible to turn it off? Is it possible to turn it off, even there is a #tag in it?

I've seen this symbol '!' before links or files. What does it do exactly?

Does someone else works with Synology Drive to keep your files in sync and have access over different devices? What is your experience?
Thanks in advance