I gave version 2 of tables a look to see if that was something I wanted to change my tables into.
However, the CSS for these tables is implemented rather… well… weird??
I noticed this, because due to my theme they look like this:


There's a weird red bar at the bottom… well turns out that's a scrollbar.
Here's what it looks like in default dark theme, and what the CSS looks like.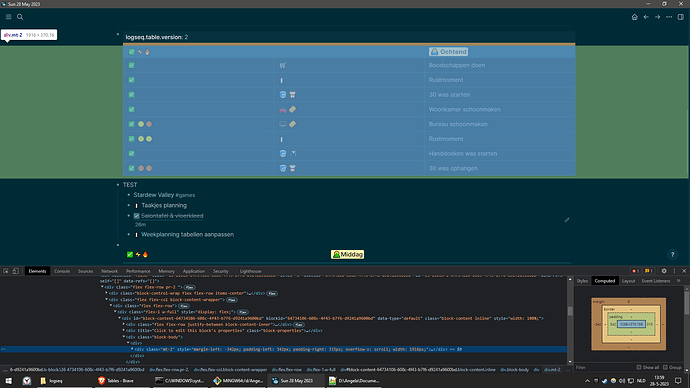 That's just… really weird. I don't understand why it was chosen to be that way, but I don't feel this is very usable for me at the moment.