As a student
I would like to
Execute the programming code directly from logseq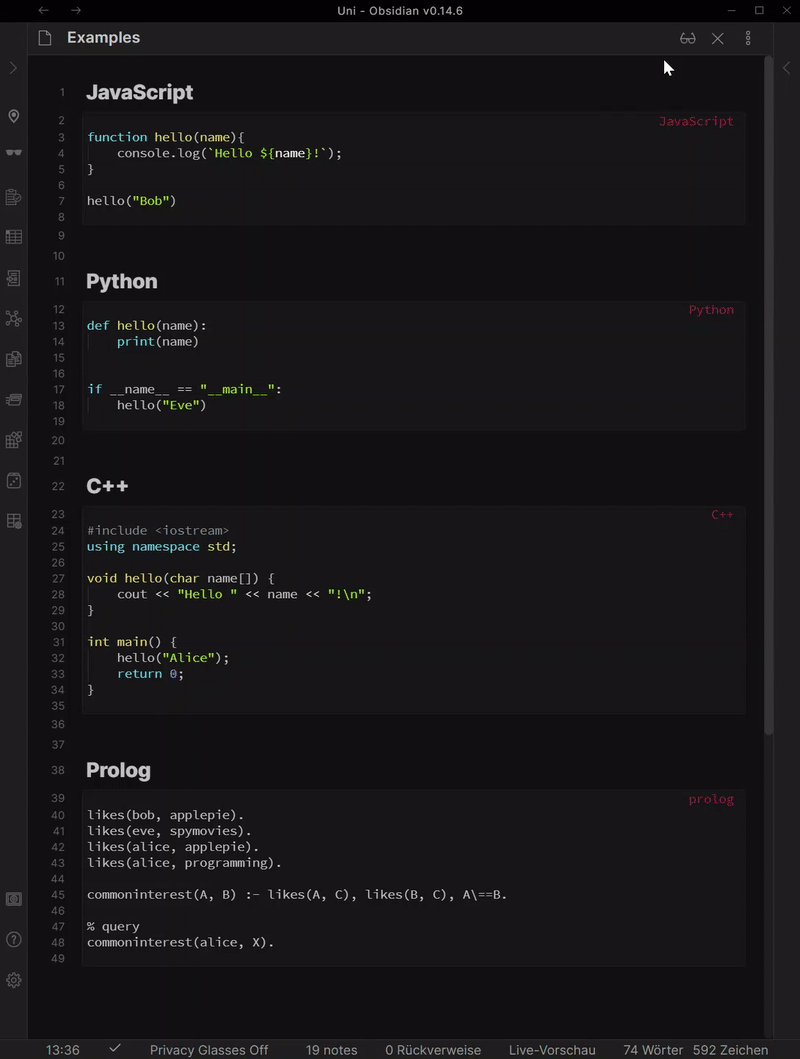 Reference: GitHub - twibiral/obsidian-execute-code: Obsidian Plugin to execute code in a note.
Please let's gather ideas and thoughts about this here:
Hello @Dinesh_Datir. It seems that what you posted is an Obsidian plugin. Just out of curiosity, does the code running with that plugin have access to any data in the page or vault, or is it completely isolated?