I made a bug post a few days ago describing this problem. Linked references in namespace pages are not displayed in a higher category when using aliases
But, as I mentioned there, I don't know if it's actually a bug or if it's a feature like that by design. Or if there is any way to achieve what I want.
As you know, namespaces can be useful to give a certain hierarchical order even though that is not the natural way to use logseq. And one of the advantages is that, if I use the format [[A/B/C]] to create the pages, any mention of that page will also be seen as a linked reference in [[A/B]] and [[A] ] for being their superior categories.
The problem is that if I decide to alias #C to the page [[A/B/C]] and mention it by its alias, that mention will not appear as a linked reference in [[A]] nor in [[A/B ]].
This is the example I put in my bug report: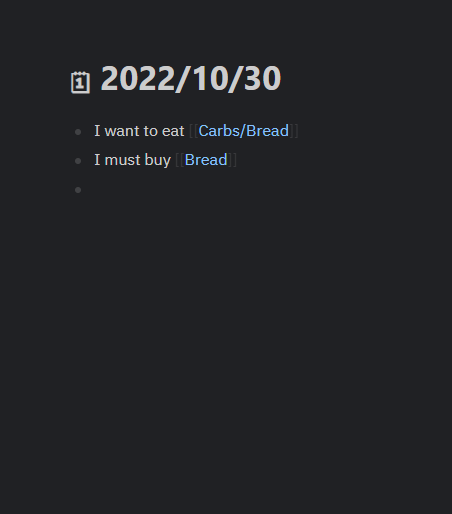 ,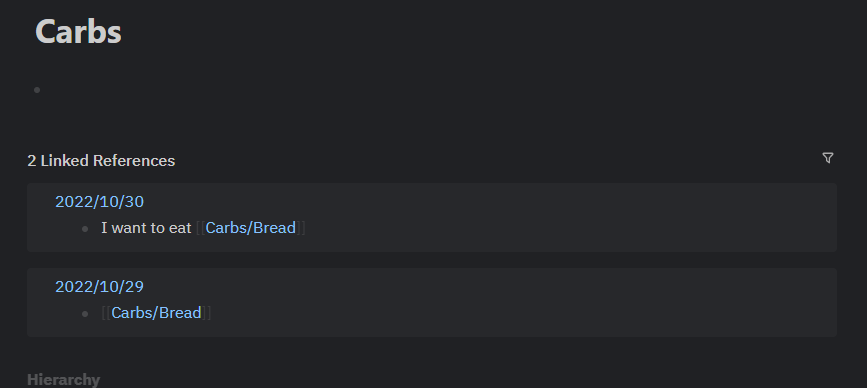 As you can see, the mention of [[Carbs/Bread]] is only referenced in [[Carbs]] if I use the name of the page and not its alias [[Bread]].
How can I use aliases without sacrificing the linked reference on the top page? That's my doubt.
Thanks.