Headers should be act as collapsible bulletpoints.
So the current rendering has some inconsistencies: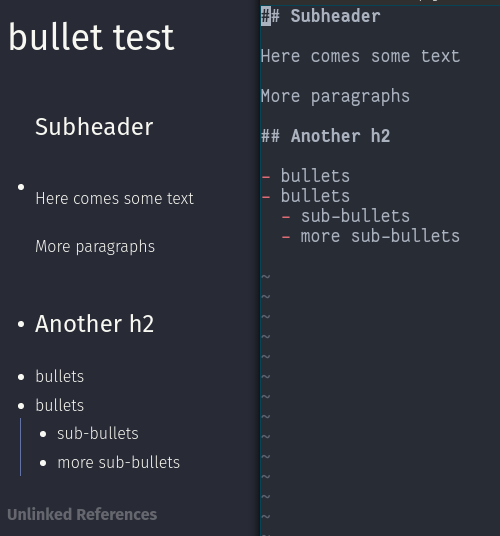 Subheader and Another h2 should be represented by a bulletpoint and be collapsible. So the markdown file above should be represented like this: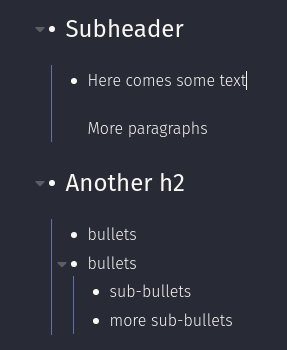 ps: If this is a bug, feel free to move it to its proper place or please tell me where to put this issue!