Problem:
In NoteA.md has a link
[[TestNamespace/TestTag]]
In the graph, logseq will create 3 backlink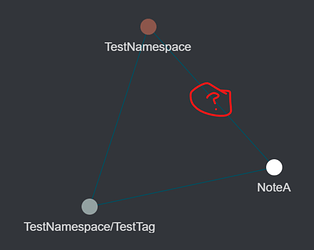 My question is about the link between TestNamespace and NoteA
My scenario :
I will use namespace as system separation like Habit/GTD/PKM/Personal/Work …
I current situation, my graph shows a lot of big dots which is namespace.
What I excepted is: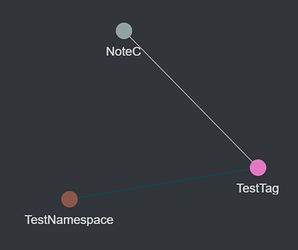 Currently what I can do is
Using [[TestNamespace - TestTag]]
Inside [[TestNamespace - TestTag]] write a property namespace:: TestNamespace
Then the graph is totally clean. But this is not a namespace should looks like. For example if I want to change namespace name, then I need to change all of them one by one.
So my question is :
Is this reasonable to have that additional link?
If we want to see all nodes under a specific namespace, then we can use a query.
Or if Page graph support N level graph, then everything works fine.
Current method just create a lot of useless links in the graph and make the graph totally a mess.
Most scary thing:
If I use [[NS1/NS2/NS3/TestTag]], then logseq will create link like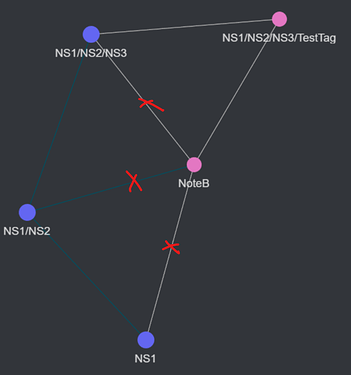 Link with X means should not be created automically.