Hi all, I'm struggling to understand why the results of the two default journal queries are rendered in a different way: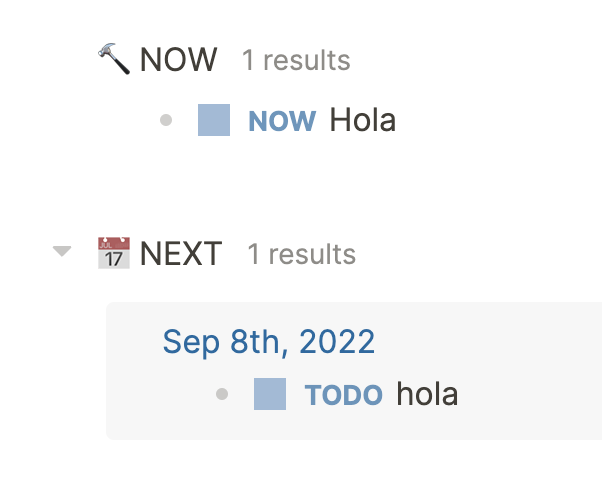 Here the NOW task is from yesterday and the TODO task is for tomorrow. The source code of both queries look similar, blocks are coming from different journal pages in both cases… So why NEXT is rendered with a darker background similar to the one used for references while the NOW section has the same background than the rest of the page? Also, why there is no date in NOW even though the block is coming from yesterday while there is a date in NEXT?
Perhaps there is some CSS in place that depends on the query name, but that would be weird since the list of queries seems to be arbitrary.