I'm using Windows 10.
Copy an image from MS Teams and paste it in Logseq.
Sometimes, the image appears in Logseq with a warning "Large block will not be editable or searchable to not slow down the app, please use another editor to edit this block."
Sometimes, Logseq freezes with high CPU usage.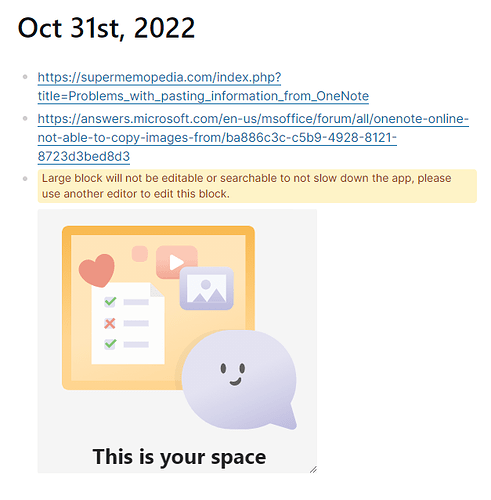 Screen shot of Journal page: